Vision Blog
March 2022
Hello March!
As we enter the third month of the year, I'd like to reflect on last months'  progress and plan for a successful month ahead.
Readers, I want you to get out a piece of paper to jot down answers to the following questions:
Why Teenagers Need Pilates?
REVIVE STUDIOS is proud to partner with a fantastic leader in the Pilates education field.

Throughout the years Balanced Body has forged strong partnerships with the world's leading Pilates educators, both classical and contemporary. We actively promote and nurture relationships that bring high-quality education to the fitness industry and the medical community, the athletic community, and to Pilates enthusiasts.

Click below for the article from Balanced Body.
Prepping for the Holidays
Can you believe it? December is here and the holiday chaos is among us. Soon we will get to spend time with family members and friends, exchange gifts, imbibe delicious foods and fancy drinks, and our priorities may get a little… altered.
Don't worry, REVIVE STUDIOS has your back – continue reading for some ideas on how to not only keep your sanity but to stay on track this holiday season.
BARRE AND BALANCE              
Finding balance is a helpful tool for navigating the real world.
As we age, our balance decreases. Missteps happen (especially during the winter months when ice can be an issue). Falls may occur. Losing your footing can be a scary part of aging.

Thankfully, we can try to prevent that through exercise, specifically by taking barre classes.

The beauty of integrating barre classes into your weekly lineup at REVIVE STUDIOS affords you the opportunity to challenge your body through a variety of balance, strength, flexibility, and mobility exercises.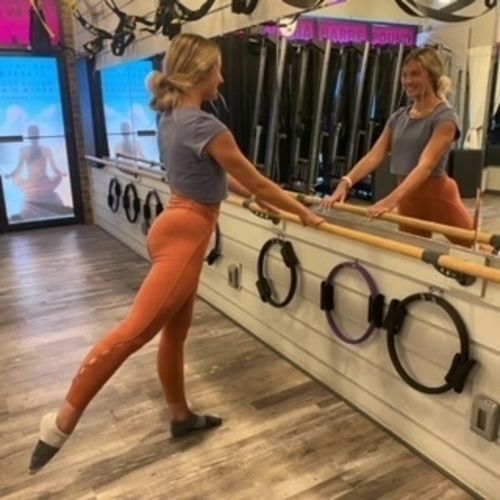 Pilates & Golf
Contrary to popular belief, golf and Pilates have a lot in common, and some distinct differences.

Pilates and golf involve the entire body - from twisting your body on a swing, picking up a golf ball, or taking a Reformer or Mat class at Revive Studios, you are strengthening and lengthening every single muscle in your body.
Self Care
Posted on: 2/8/2021
Are you scheduling self-care?
Like it or not, we have entered 2021 and things seem terribly similarly to 2020. The days are long and we are all wondering the same question, "When will this end?" I find myself  scheduling self-care into each day to decompress. Self-care is described as purposefully acting on improving your physical, mental, and/or emotional health.
Far-Infrared Halotherapy
Have you visited our
Far-Infrared Sauna at
REVIVE STUDIOS?

Many of our customers have gotten a much-needed reprieve, sitting in our comfortable zero-gravity chairs, closing their eyes, and relaxing while enjoying all of the benefits of halotherapy in our salt cave in Budd Lake.  Many asked for heat and a sauna.  We added a separate room with a sauna. The sauna has a bit of salt, not as much as the salt cave and den, but enough to get the benefits of halotherapy (salt therapy).

In case you forgot, halotherapy therapy benefits can be found here.

REVIVE STUDIOS has opened a second location in Chester, NJ, with two Halotherapy Far Infrared Booths.
What is Far-Infrared and what can I expect from these booths?

Let me explain.
What Needs to Be Known About The Corona Virus And Salt Therapy 
Posted on: May 31
The corona virus is a lung and respiratory health issue facing the world's population.  Dry salt therapy (aka halotherapy, 'halo' is Greek for salt) has been researched for the past few decades around the world with very positive results in relieving upper and lower respiratory conditions.  In many countries, it is an approved therapeutic treatment covered by health providers.
Exercise & Grief
Posted on: May 28th
"Good grief!" is not just an expression Charlie Brown uses regularly; especially with the current state of affairs.

I have unfortunately found myself repeating that specific quotation a little more frequently. My two cats, Lucky and Spice, passed away within 5 days of each other. Lucky was thirteen years old, and Spice was eleven years old. They were companions with me throughout many of life's adventures and will be dearly missed.
 
Exercise & Positivity
Exercise may be the least prioritized part of your day, especially since the coronavirus has kept us mostly indoors. Our dreary New Jersey weather hasn't been cooperating either. But exercise can improve your mental outlook and physical health in significant ways. For increased wellbeing, motivate yourself with these 3 easy tips. It can make all the difference in your day!
Focus Your Mind, Create New Results
Posted: March 27th

Discover the benefits of Focused Awareness,  a transformative meditation practice  designed to bring you more focus, energy and creativity without stress.

When something challenging happens, how do you recover?

Resilience is the ability to bounce back after a setback.

In 4 sessions, the Focused Awareness course guides you through the fundamentals of 'resilience meditation.'
What to Eat Before and After A Workout
As a Weight Watchers Reimagined Coach, I am often asked about eating before and after a workout. Contrary to popular belief, your body needs fuel to workout. Have you ever wondered why marathon runners "carbo-load" the day before they run?!  Your body needs something to burn.
Top 5 Benefits of Zumba Class
Looking for a fun and effective way to get/stay in shape? Zumba might be the way for you!  With Zumba classes, you can make your workouts fun and a social activity that gets you in shape. Here are just a few of the many benefits that taking Zumba classes can have;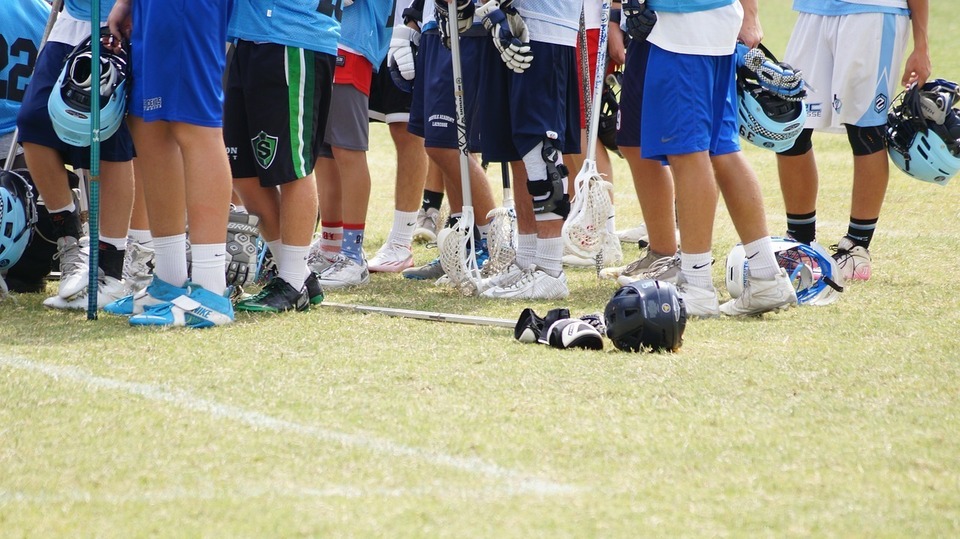 Pilates Reformer Training for Lacrosse Athletes
Lacrosse training is not like prepping for an exam, students can't cram it in days before the season starts. Still, there is a way to level the playing field – Pilates Reformer training. Regular workouts on a Reformer can

transform key muscle groups faster and more effectively

than other exercise methods – and do it more safely, too.