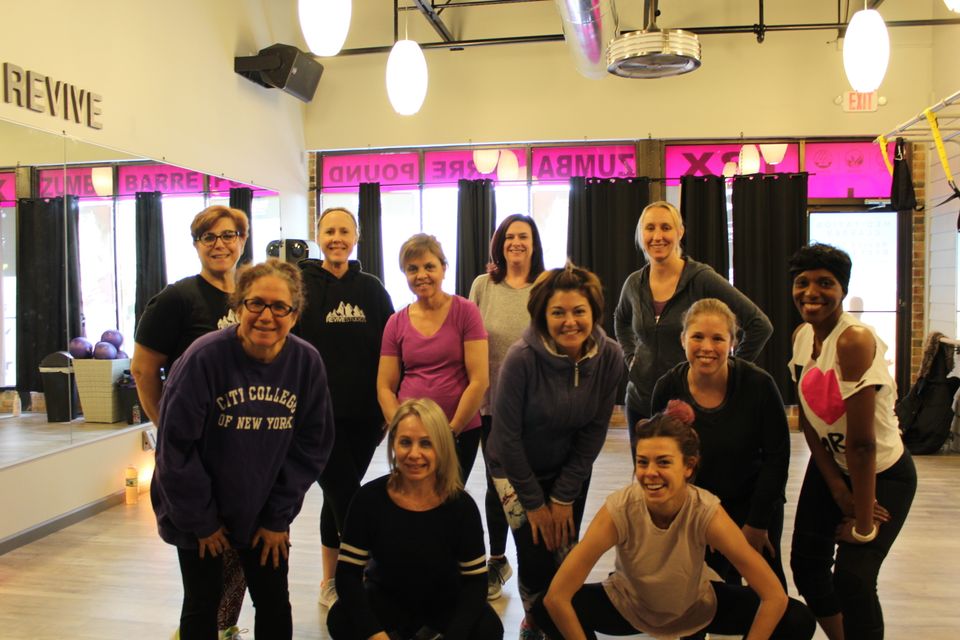 Top 5 Benefits of Zumba Class




Posted on: November 17

Looking for a fun and effective way to get/stay in shape? Zumba might be the way for you!  With Zumba classes, you can make your workouts fun and a social activity that gets you in shape. Here are just a few of the many benefits that taking Zumba classes can have;

Full Body Workout

Zumba makes you use all of your muscles and strengthens your core. From head and shoulder rolls to leg movements that engage your calves and ankles, it really is a full-body workout. Your Zumba class teacher will teach you the steps and will make sure you will be dancing and exercising in no time. And you can make the exercise as intense as you want. You can take it easy or use weights with Zumba Toning to make it extra challenging. Whatever you do, the Zumba dance is an exercise in disguise.

Mood Booster

With its upbeat music of around 145 bpm and it's fun and challenging dance moves, your Zumba classes are sure to turn your bad mood around and increase the odds of your return. Many people have experienced Zumba classes to be very effective motivators to go to the gym and to create exercise habits that will change your life.

Calorie Burning 

Zumba is designed for the maximum interval calorie burning effects. An average person will burn anywhere between 600 to 1000 calories per Zumba class. This is significantly more than any other workout at the gym. The class will vary between levels of intensity by both changing the speed of the music and the intensity of the exercises. And yes, just like other workouts, there is some repetition. But the beat and music will make it easier for you to see it through until the end.

Social Activity

Done with the endlessly boring repetition of your conventional workouts? Zumba classes are a fun group activity that keeps all the participants engaged. We keep each other motivated and optimistic! Dancing together can create a real connection which makes the classes even more fun the more often you join in.

Zumba is for everyone!

Music is a universal language. Zumba is for everyone that wants to give it a shot. You can use Zumba classes in whatever physical state you are. We will make sure you can keep up and have fun.

Revive Studios New Jersey

Our studios offer many different kinds of classes including Zumba. At Revive Studios we believe exercises like Zumba can make you both physically and mentally fitter. Come visit us and try one of our Zumba classes to experience all these benefits yourself!